Hi, nice to meet you
Dear valued customer 
I would like to personally thank you for purchasing the CoreBoard - the ultimate fitness solution designed to help you build a stronger core and body.

As a fitness enthusiast myself, l'm confident that this product will help you to achieve your desired fitness goals.

Your purchase not only supports my business, but also shows your commitment towards your health and wellbeing. It brings me great joy to know that the CoreBoard will be part of your fitness journey and I'm excited to see your progress.

I've put a lot of thought and effort into designing this product to help people like vou transform their bodies and achieve a healthier lifestyle. I believe that the CoreBoard will provide you with an unparalleled workout experience that will help you achieve the results you've been dreaming of.

Once again, thank you so much for choosing the CoreBoard and for entrusting me with your fitness journey. I look forward to hearing about your progress and successes in the near future.


Best regards,
Justin Petersen / Founder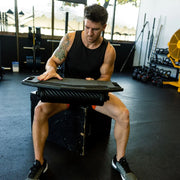 1. Get to know your CoreBoard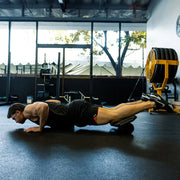 2. Try it out
3. Reach Your Goals
Inspiring The World
Part of what we want to do is help inspire the rest of the world to have the ability to workout. If there is an medical disability that is hindering someone to go to the gym or have a "normal" workout. The CoreBoard can be a great asset.

We take great pride in having a variety of workouts for all levels. Take a look at our workout library to find out at what level you should start.